To:

International institutes, ambassadors to Israel, world leaders and humanitarian organizations
Humanitarian Corridor to Gaza – Access to the Hostages now!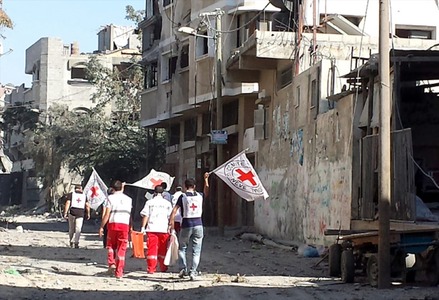 We demand the immediate establishment of a humanitarian corridor to Gaza to allow quick access by the Red Cross and other humanitarian organizations working in Gaza to the hostages taken from Israel, as well as access and supplies to innocent civilians in Gaza.
Why is this important?
At this moment international humanitarian organizations are in Gaza. We want to enable them quick access to hostages taken from Israel to Gaza, especially children, women, the elderly and families. This is possible only for a short window of opportunity – before a possible IDF ground excursion into Gaza. We can't afford to lose any time!
This is a crucial first step on the way to help the innocent. If we succeed in establishing a humanitarian corridor, we will be able to continue the dialogue as to the Israeli hostages and improve life conditions in Gaza.
We are in direct contact with the families of the hostages and call on other families to join the initiative. We are receiving wide support and are now focusing on possible diplomatic channels of the foreign embassies in Israel, defense and foreign departments around the world, humanitarian organizations and media outlets.
Who is behind the initiative?
Our initiative is an international move, promoted by teams in Israel and Switzerland, and formulated together with diplomatic, humanitarian and security experts. We are in direct contact with the International Committee of the Red Cross (ICRC), who have officials on the ground in Gaza at present. The ICRC will help with the logistics of the initiative. Special teams are working in Israel and Switzerland, with further cooperation from other countries in Europe and the US.
Every one of you that joins this initiative is important – add your name and continue sharing.
The initiators are:
Prof. Nago Humbert
Humanitarian Health and Ethics Observatory.
Former collaborator of the WHO à Jérusalem
Former collaborator of the Palestine Red Crescent Society
[email protected]
Niv Adi
Social Entrepreneur, Speaker & Facilitator.
Formerly, Coordinator of Strategic Affairs at the Israeli Defense Ministry. in Paris.
contact: [email protected]